"Fight the Bite" – The Latest on Mosquitoes and Zika Virus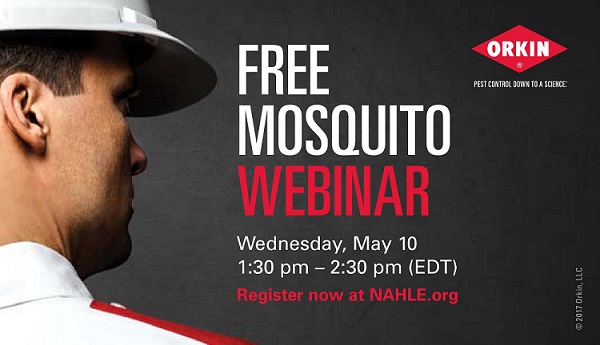 Wednesday, May 10, 2017 at 1:30 PM – 2:30 PM (EST)

Register here for the FREE Mosquito Webinar — https://attendee.gotowebinar.com/register/6810856990538100738.
Brought to you by Orkin in association with NAHLE.
Registration is free, but space is limited.   Sign up Now!
ABOUT THE WEBINAR
Fight the Bite Webinar: The Latest on Mosquitoes and Zika Virus
FREE WEBINAR
Join us Wednesday, May 10 from 1:30 – 2:30 p.m. (EDT) for a free webinar with Orkin on the latest mosquito and Zika research.
During this hour, you'll learn critical information about conducive conditions contributing to mosquito activity and how to take preventive measures around your property.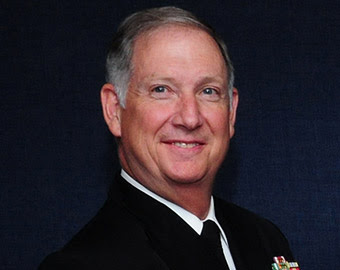 COST: FREE
WHO SHOULD ATTEND?
General Managers
Operations Managers
Housekeeping
Guest Services Managers
Anyone involved in implementing pest control in the hospitality industry
WHY SHOULD YOU ATTEND?
The emergence of Zika virus last year continues to be a widespread public health concern. The hospitality industry is especially affected as travel is one of the primary ways the virus is spread. Mosquitoes are among the most dangerous animals, capable of transmitting serious diseases, such as malaria, dengue fever, West Nile virus, Chikungunya and most recently Zika.
As hotels across the country continue to experience high occupancy rates, it's important to ensure you and your staff are prepared to help protect your guests and bottom line from mosquitoes.
WHAT YOU'LL TAKE AWAY:
The threats mosquitoes and diseases like Zika pose to the hospitality industry
Mosquito species and their habitats
Detection and treatment options, including what's right for your hotel
How to implement a comprehensive mosquito management plan
YOUR PRESENTER:
MARK BEAVERS, PH.D. – MANAGING DIRECTOR OF TECHNICAL SERVICES, ORKIN
Mark is a global public health and pest management specialist with more than 29 years of service as an active duty U.S. Navy entomologist. He and his team of highly trained entomologists provide technical support and safety guidance to Rollins Inc.'s family of pest control brands, including Orkin. In addition to his decorated military career, Mark has also published more than 30 scientific articles and delivered more than 50 presentations around the world.