ADD: DiscountCount Codes:  CCEDiscount,  CDOEDiscount,  CDOMDiscount
Get A Hard Copy of Our Study Guide Mailed To Your home or Work
 

Register for CDOM Training

                            

Register for CCE Training

                                      

Register for CCE Tra

ining                                          Register f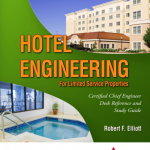 CDOM
NEW! Assisted Living Facilities & Senior Housing        
NEW! Assisted Living Facilities & Senior Housing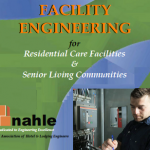 CDOM
 – NAHLE's new 
Certified Director of Maintenance  (CDOM)
 training program is for facility engineers and maintenance professionals of Residential Care Facilities including; Assisted-Living Facilities, Nursing Homes, Senior Housing Communities, and Apartments/Condominiums. The CDOM training is a self-paced online training program. We are introducing our new CDOM Training Program at a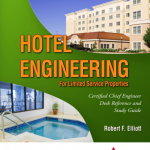 CCE
– NAHLE recently revised our
Certified Chief Engineer (CCE)
training program for hotel engineers and maintenance professionals of Select Service Properties. We are now offering for a '
Limited Time Only
' an online version that does not include our printed select-service study guide.  To activate this online version and reduced price you need to apply a discount code. The"Discount Code" version is $286 less than the full version that provides a printed study guide to keep. The Discount version is provided entirely online program and does
not
included a printed copy of the study study guide.                                                                                                                        
1)
The Discount Code is: 'DiscountCCE'                                                                                                                                                                                                              
2)
You will see a green text box when your discount has been accepted.                                                                                                                                                          
3)
 If the Discount code is accepted, disregard the yellow box found below. The yellow text box remains visible when you register using the Discount version saying that you have purchased the regular program and will be charged $685 and receive a printed study guide.   Disregard the yellow text box if you used the Discount Code as this is 'paperless' or completely online and the charge to your credit card will $399.                                                                                                                                                     
4)
 If you do not use the Discount Code and pay full price ($685) you will be mailed a printed study.  Sorry for any confusion. You may contact admin@nahle.org if you still have questions or want to register with your credit card over the phone.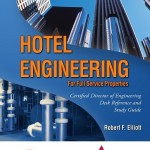 CDOE
 – The
Certified Director of Engineer (CDOE)
, NAHLE's training program for full-service hotel engineers, is also now reduced to $399.     This is a 'LIMITED TIME ONLY' offer. Please read the above as the discounted version without a printed study guide applies to CDOE candidates also.                                                                        The CDOE Discount code:
DiscountCDOE