Outdoor Lighting Perspectives, is the one and only full-service exterior lighting company for the Hospitality industry, providing professional outdoor lighting design, installation and maintenance for hospitality venues.
Register now for our NAHLE co-sponsored webinar the coming April 26, 2019. Outdoor Lighting Perspectives looks forward to deepening your understanding on the benefits of installing low voltage outdoor lighting instead of line voltage. Using real-life system applications we will discuss how outdoor lighting can help reduce your property's energy consumption and enhance your guest's experience. After the sun sets outdoor lighting plays a key role in creating a welcoming and safe environment. From the front entrance and pathways to outdoor entertaining areas and landscape highlighting, architectural and exterior grounds illumination greets guests as they begin their stay and helps them fully enjoy all that your property has to offer.
Request a Lighting Assessment Score for your property, which profiles and analyzes four key factors: Lighting Efficacy, System Design, Maintenance & Safety, and System Controls. To learn more, access Hospitality Outdoor Lighting's case studies, testimonials and design guide tools now archived in NAHLE's Resource Library under 'Lighting.' For more information or to request a Lighting Assessment Score, contact Jim Morris at 804-332-6242 or via email at morris@outdoorlights.com.

Watts Water Technologies, through its subsidiaries, is a global provider of plumbing, heating, and water quality solutions for residential, industrial, municipal, and commercial settings. Our family of companies offers the most extensive plumbing, heating, and water quality product lines for hotels and resorts of all sizes, service levels and chain scale segments. We offer a wide range of world-class, water-related solutions that improve operational efficiency, enhance guest comfort and safety, and increase capital equipment life expectancy. Watch the video!

Verdant Environmental Technologies is a leading manufacturer of energy management thermostats for the hotel industry.  Verdant's energy management thermostats help hoteliers save on energy costs by reducing HVAC runtimes in unoccupied hotel rooms, without compromising guest comfort.  An approved vendor of all major hotel brands, and recently named a preferred energy management thermostat by the Intercontinental Hotel Group, Verdant has quickly emerged as a leader in the energy management space and is the preferred supplier of energy management solutions of some of the industry's largest hotel ownership and management companies.   To learn more, visit www.verdant.co, or call 1-888-440-0991.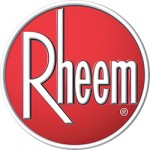 RHEEM MANUFACTURING - Rheem Triton™ - The Most Intelligent High-Efficiency Commercial Gas Water Heater In The Market. Finally there's a water heater that can eliminate emergencies and keep the hot water flowing at your hotels. With the industry's only built-in leak detection and prevention system with auto shut-off valve and integrated smart monitoring technology, Triton can detect and communicate potential water heater problems before they occur.
Built-in intelligence monitors tank health through systematic checks, providing preventive maintenance reminders and alerts on your mobile device and the full-color LCD display on the unit. Proven to last five years longer than the industry average, Triton features a patented Triple-Pass Heat Exchanger constructed of ASME-grade steel to extend tank life and maximize energy efficiency.
Triton is designed to keep business up and running. Learn more about how it can help you protect your property at www.Rheem.com/Triton.

FIRE PROTECTION ENGINEERING  – Our national fire protection engineering team works with clients to provide code consulting for new facility design, designs for upgrades and renovations of specific protective systems in existing buildings, and litigation support following a fire incident. We have experience designing a variety of fire suppression, detection, alarm, and communication systems. Our team also routinely provides analysis and recommendations for the analysis and design of water supply and distribution systems including on-site water storage, fire pumps, hydrant installations, and water supply systems. www.coffman.com.

Drive Savings with Club Car's Carryall® Utility and Transport Vehicles Let Club Car solve your transportation problems with our Carryall resort utility and transport vehicles with electric, gasoline or diesel powertrains, in two- or automatic four-wheel drive. All feature rustproof, corrosion-resistant aluminum frames that withstand water, chemicals and salt. Our new Fit-to-Task Series speeds productivity with vehicles specifically configured for resort applications, including housekeeping, food and room service, bell services, trash removal, ambulance service and facilities and grounds maintenance. And our Transportation Solutions Experts will audit your fleet and help you forge a Comprehensive Transportation Strategy for your resort. Build your Carryall utility vehicle today.
See our services and available marketing campaigns found in our 2019 Media Kit.